Attractions
Our top 10 activities
Please feel free to ask for advice on attractions and restaurants - we're happy to make bookings for you. There is so much to see and do in Rotorua; we have described a few of our favourite attractions below and we have a wide range of pamphlets on site for you to browse through.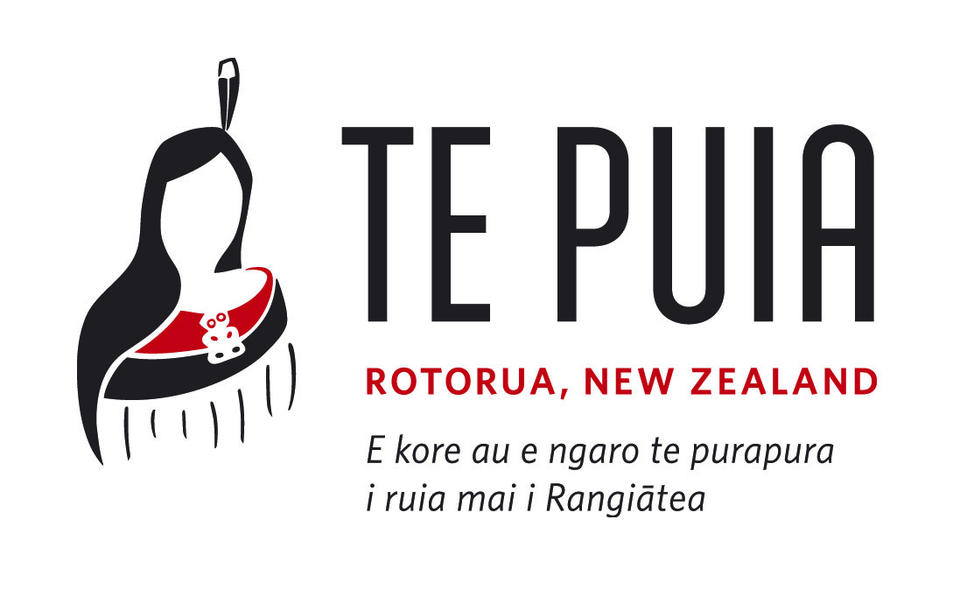 Te Puia
At Te Puia, you can experience Rotorua's geothermal wonders and Maori culture. See Pohutu, the largest active geyser in the southern hemisphere, and pools of boiling mud and water. Meet some kiwi birds. Visit the national schools of carving, weaving and other traditional arts, which train students to continue the ancient crafts. Enjoy a performing arts (kapa haka) concert and a Maori feast cooked in a traditional earth oven (hangi).
---

Tamaki Village
Tamaki Maori Village is an evening experience. On your arrival, you experience a traditional welcoming ceremony and then have an interactive tour of the re-created pre-European village. After the tour, view the hangi meal being lifted and watch a cultural performance with singing and dancing. Finally, feast on a traditional hangi buffet dinner.
---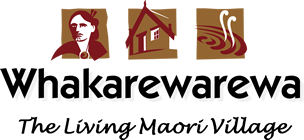 Whakarewarewa
People actually live here - that's why it's known as the living Maori village. Take a guided tour of the village and experience the traditions of the locals. Learn about the way the geothermal features are utilised, for example, for cooking, bathing and heating. Enjoy a geothermally cooked hangi meal and take part in a cultural performance.
---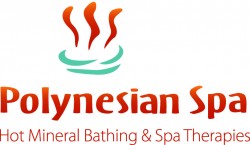 Polynesian Spa
Polynesian Spa's geothermal mineral waters are sourced from two natural springs and feed into 28 hot mineral pools of varying temperatures. The slightly acidic Priest Spring waters relieve aches and pains while the alkaline waters of the Rachel Spring nourish skin. Indulge yourself at the Retreat, where there's a range of therapies, including massage, mud exfoliation and facials.
---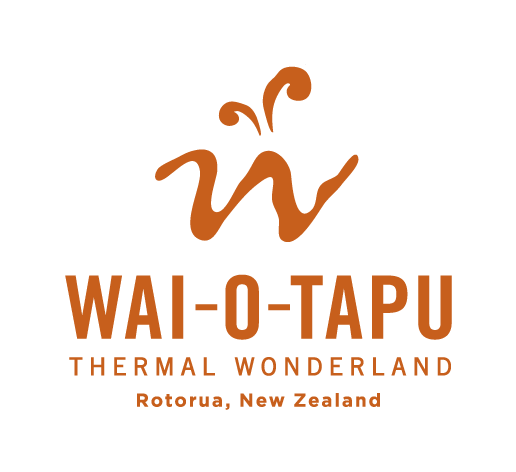 Waiotapu
You can take in the geothermal wonders on a series of self-guided walks ranging from 30 to 75 minutes or more. At 10.15am each day there is the opportunity to see the Lady Knox Geyser, which erupts to heights of 10 to 20 metres. You can also visit what is locally known as the Mud Pool. This was the site of a large mud volcano which was destroyed through erosion in the 1920's.
---
Waikite
At Waikite Thermal Pools, you can experience the 'Living Waters' of the Te Manaroa Spring - the largest single source of 100% pure geothermal water in New Zealand. This pure spring water cascades into the main Settlers pool (35-38°C) and adjoining toddlers' beach area as well as the sit 'n' soak pool (38-40°C) and the tranquil garden and pergola pools. Private pools are also available.
---

Skyline
The Skyline complex is situated a few minutes from central Rotorua. Hop on the Gondola and enjoy the extensive views of Rotorua from Mount Ngongotaha. At the top, you can try the Luge, the Skyswing or Zoom Zipline. If you're feeling really adventurous, check out some of the mountain bike trails that wind down the hill. Bring your own bike, or hire one there. For dining, there is Stratosfare Restaurant & Bar.
---

Volcanic Hills
Volcanic Hills winery is situated near the Skyline complex, at street level. Tours are possible by appointment only. The tasting room is at the top of the gondola, with spectacular views over Rotorua. Taste some or all of the wines, which they make in Rotorua using grapes brought in from the classic grape growing regions of New Zealand.
---
Canopy tours
This tour takes you into ancient native New Zealand forest. During the 3-hour Canopy Tour, you are guided on a 1.2 kilometre network of 6 ziplines, swing bridges and treetop platforms up to 22 metres high. Each tour has no more than 10 people. Tours fund a conservation project to protect the native plants and birds that live in the forest. Great fun!
---
Wingspan
The Goal of Wingspan Birds of Prey Trust is to restore New Zealand birds of prey into our daily lives and secure their long-term future through practical research- based conservation, action and education. Flying displays are held daily at 2pm, in which you can watch birds of prey catch lures and even have one land on your arm.
---
Free Activities
There are loads of free activities and attractions in the Rotorua area. Here are a few of our favourites...
The Redwoods/Whakarewarewa Forest
You can walk, ride a bike or even ride a horse in this well-loved forest. Perhaps start out at the Redwoods Visitor Centre and i-Site in Long Mile Road to get forest information. Mountain bikers should head to the Mountain Bike Park in Waipa State Mill Road. The trails are free to ride and are graded according to difficulty. We recommend you ride to your limits. If you don't have a bike, you can hire one at the park. Southstar Shuttles can take you and your bike to the higher trails.
---
16km ride - Rotorua I-Site to Waipa Mountain Bike Park and return
This is a nice easy ride and you don't even need to do it all - simply ride (or walk) the section that goes around the lakefront for a few kilometres. The full ride takes you around the surreal Sulphur Point, past Te Puia and through the bush clad trail of the Hemo Gorge before arriving at the Mountain Bike Park.
---
Hamurana Springs Recreation Reserve
A short and easy streamside walk through bush and a redwood grove with pretty views. View the Hangarua Spring, which produces an estimated 4 million litres of crystal clear water per hour. Located at 773 Hamurana Road, 15 - 20 minutes' drive north-east of Rotorua central.
---
Blue Lake (Tikitapu) Walk
Situated 9 km south-east of Rotorua, via Te Ngae Road then a right turn at the roundabout into Tarawera Road. An easy and pleasant 5.5 km loop around the lake.
---
Kuirau Park
Virtually in the centre of the city, Kuirau Park provides walking tracks which lead to numerous areas of vigorous geothermal activity. Provided you stay on the cool side of the safety fences, visitors are generally quite safe. The park is also home to the Rotorua Aquatic Centre and the Saturday morning Rotary Markets (7am-1pm).
---
Government Gardens
The gardens are situated near the lake's edge only a few minutes' walk from central Rotorua. Wander round the gardens and take in the views. Visit the historic Blue Baths, opened in 1933 and fully restored in the 1990s. For a nominal cost, you can look around the Blue Bath's Museum or even bathe in the pools.
---
Ohinemutu
A Maori village set on the shores of Lake Rotorua. Visitors are welcome to view the cooking arrangements over the boiling hot water vents and to see the outdoor bathing sheds. At the lake's edge is the historic St Faith's Church, with a window etched with the image of Jesus wearing a Maori cloak - appearing to walk across the surface of the lake. A bilingual service is conducted every Sunday at 9.00am, or visit from 10am - 3pm daily, entry by donation.
---
Rainbow Mountain - Crater Lake Walk and Summit Track
Start with a short, easy walk to get views over two crater lakes. If you're reasonably fit and have appropriate footwear, continue for an hour to the summit, where there are 360-degree views over the region. It's quite a climb but worth it for the view. Rainbow Mountain lies 26 km south-east of Rotorua, beside SH 5 (Rotorua-Taupo highway). Approaching from Rotorua, the carpark is situated just past the turnoff for SH 38 on the left-hand side of the road.
---
Night Market
Held every Thursday evening 5-9pm (weather permitting) in the centre of the town (from the intersection of Tutanekai and Hinemoa Streets, running northward). Lots of stalls, mainly selling a range of delicious food. You don't have to spend any money - you can just enjoy the ambience and the various performances going on - but you probably will.
---
Helium Art and Design Shop
Our favourite shop for art and crafts in Rotorua, featuring New Zealand artists working in a range of mediums. A delight to browse in and you may be tempted to buy. Some pieces from Helium can be found on the walls at Rotorua Views.